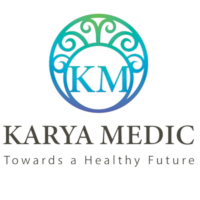 Karya Medic (M) Sdn. Bhd. is a leading pharmaceutical marketing and distribution company in Malaysia. We are focused on supplying medicines, Dermatological Specialist Skin Products, hand sanitizer, vitamins & supplements, medical and rehabilitation equipment. We specialize in sales, marketing, and distribution of pharmaceutical and healthcare products to hospitals, clinics, specialists, general practitioners, and pharmacies.
Our Mission
Our mission is to provide high-quality products and services within the healthcare industry. Our principal activity is to market and distribute our own specialized high-quality healthcare products under our own brand.
Mainly focusing on high-quality specially formulated dermatological products, called DERMAVION.
As for today, DERMAVION comes in;
DERMAVION Salicylic Acid 2% Facial Cleanser (DSA)
DERMAVION Sodium Hyaluronate Moisturizer Cream (DH)
DERMAVION Hand Sanitizer
The Company has a well-established sales and distribution network throughout Malaysia to reach out to the client.
Our Vision
Our seasoned executive management team & board of directors bring decades of expertise, knowledge, and strategic vision to Karya Medic.
They are committed to increasing access to the highest quality of medical & dermatological products, health supplements, and rehabilitation services to guarantee superior patient experiences and top-level quality of care.
Our vision is to offer optimized healthcare solutions which can enhance the quality of life of patients and added value to medical practitioners.
Karya Medic always ensures high standards are met when providing safe, effective medical & dermatological products, health supplements, and rehabilitation services for patients everywhere.